Schools and training
| | |
| --- | --- |
| Groupe ISA (ITIAPE) | |
| | |
| --- | --- |
| Telefono | 33 (0)3 28 28 48 48 |
| Fax | 33 (0)3 28 38 48 44 |
| E-mail | E-mail |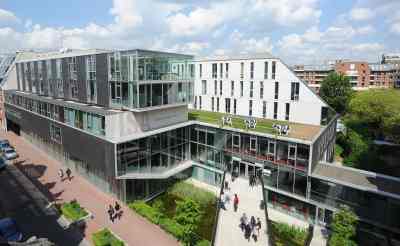 School profile
School for engineering techniques in landscape creation.
The school has the motivation to train responsible landscape engineers, who through their creative innovative minds will be able to contribute to the development of their firms (coordination, site supervision, agency management, studies, park and garden management).
The training is open to students having passed their A Level plus 2 years of studies.
Students will be taught by being positioned into situations of actual action and responsibility, as well as by transmission of knowledge.
Training at the school is based upon real life in enterprises and construction of new understanding. It also develops scientific knowledge.
Students are actively conducting their training thanks to our methods of active learning, project management, and analysis of professional techniques.
For more information, to see Internet site above.
C_ECO_F_Dossier
Services
Vie scolaire : External tuition.
Infrastructures Pédagogiques : Old students' association.
Access
GPS (Lat x Long) : 50.630646400, 3.039366300

Geographic situation