Tree nurseries and plant suppliers
| | |
| --- | --- |
| Telefono | 33 (0)5 53 46 78 18 |
| | |
| E-mail | E-mail |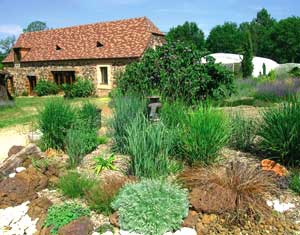 Profile of the company
Nursery Of Lac des Joncs :
The nursery offers a range of desirable plants to the passionate gardener, wich includes the following:
-more than 300 varieties of ornamental
grasses
-over 100 varieties of bamboos
-a vast collection of hardy perennials, specialising in Hosta, Hemerocallis, Sedum, Sempervivum and Hedera.
For sale at the nursery, or at Rouffignac market on Sunday mornings and at specialist garden shows.
It is recommended to telephone in advance of a proposed visit.
C_PEP_F_TypeVente :
mail order selling (VPC)
sale on site (VSP)
by appointment (RDV)
Vente aux particuliers
C_PEP_F_Commande
C_PEP_F_Ouverture